Recommended course for Ohmishima cycling beginners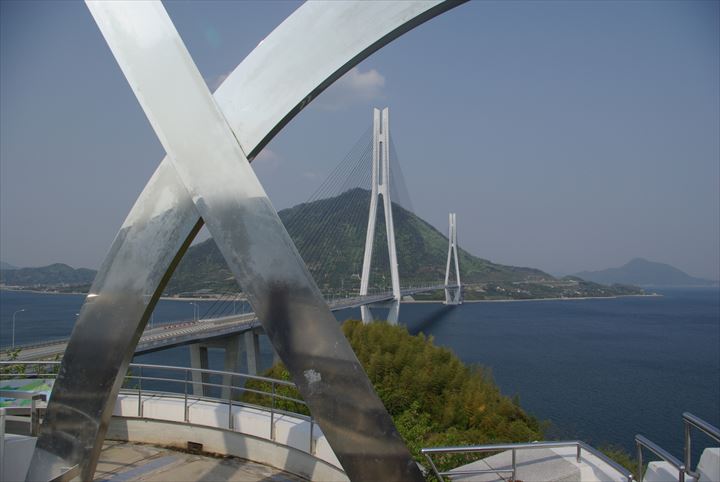 Ohmishima in the center of Shimanami-kaido, where there is a monument of the sacred site of the cyclist.
Ohmishima is an attractive island for cyclists, as an architect "Toyoo Ito" is doing the activation of "The project to make Ohmishima the most beautiful island in Japan ".
This page introduces recommended course for beginners cycling Ohmishima.
The start of Ohmishima comes from "Tatara-Shimanami Road Station"
The start of Ohmishima's cycling will start from sacred site of the cyclist' Station Tatara-Shimanami Road Station '.
Among Shimanami-kaido you can look over a particularly beautiful bridge "Tatara Ohashi", "Monument of the cyclist's sacred place", "Happiness bells" etc.
It is full of photogenic places.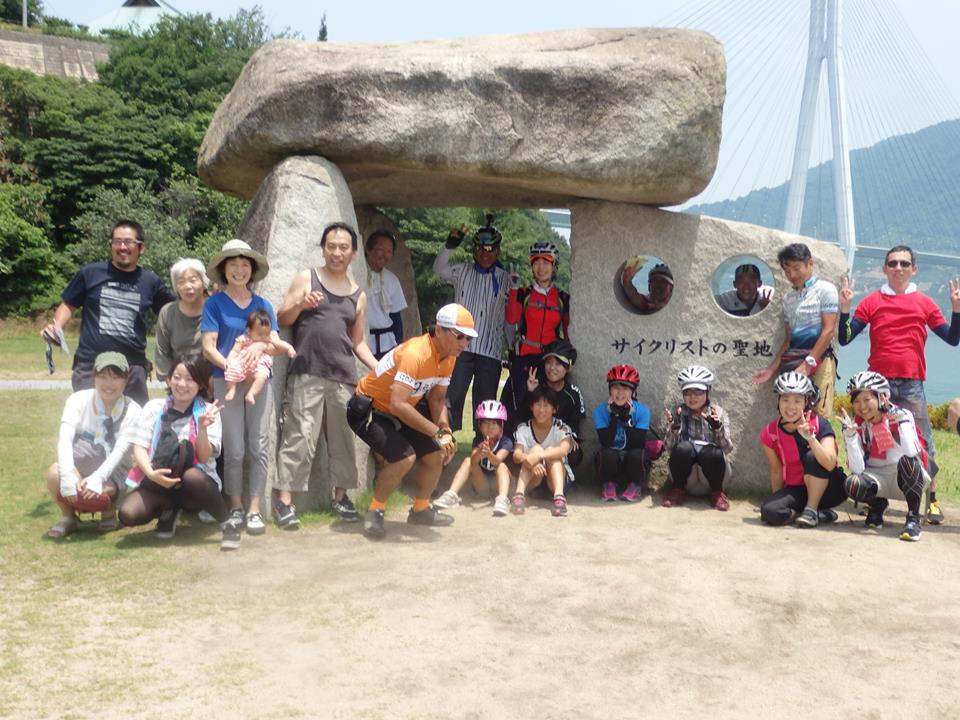 The monument of the sacred place of the cyclist
the mast photo spot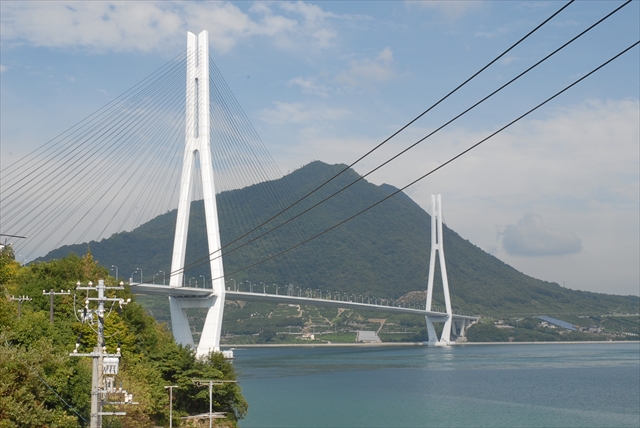 Tatara Ohashi looks beautiful.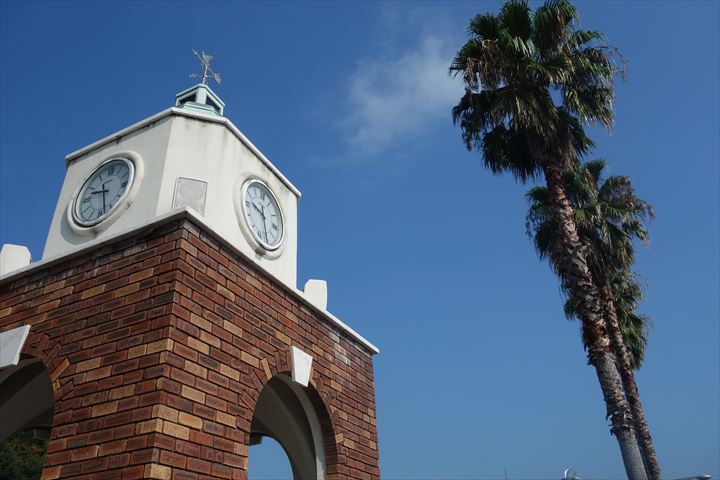 Let's ring the bells of happiness.
The cycle stand next to the monument of the sacred place was the winning prize for "cycle stand design contest" with the name "six cyclists and tourists"
Initially there were six units in Imabari city, but now you can see it on the island everywhere.
I use a little head for how to use the stand, but since I have a drawing of how to stop, please try it.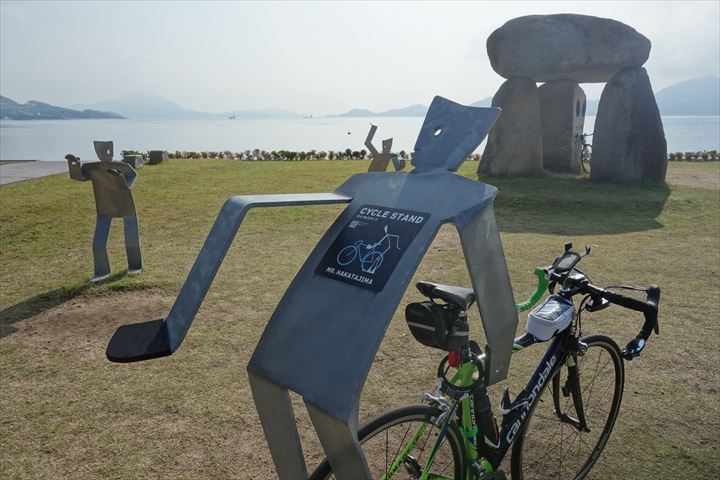 Best chosen in the design contest
Cyclo stand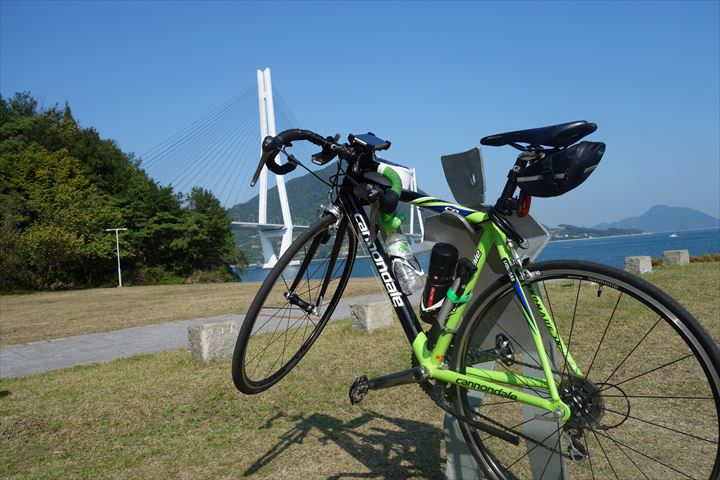 A little ingenuity is necessary to stop
This park is in a road station so parking lots can be used for free.
Those who can bring a bicycle by car can recommend Ohmishima's cycling by placing the car to the parking lot of this Tatara so it is recommended.
Parking lot is wide, and there are 300 parking spaces, so it is almost never full.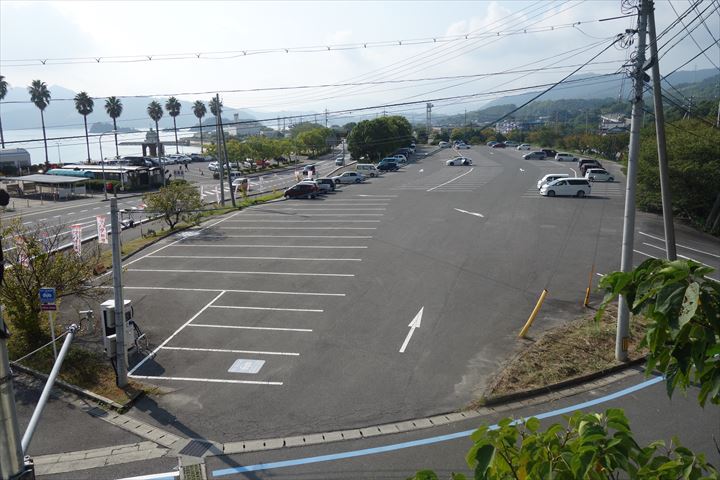 There are 300 cars so you can park with plenty of space
From Tatara Shimanami Park to Ohyamazumi Shrine
Course distance: Approximately 6.8 km Time required: approximately 30 minutes
When you come to Ohmishima, I want you to go to Ohyamazumi Shrine.
Even if it says anything, it is feasting the god of "Japan total compassion".
Among the "daughter of Murakami pirate" who won the book store grand prize in FY 2014
"Tsuruhime" which the hero's "scenery" admired is
It is said that this princess of Ohyamazumi Shrine.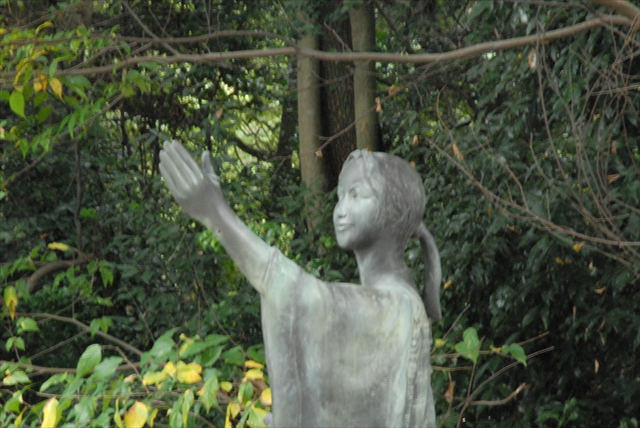 Joan of Arc in Setouchi "Tsuruhime"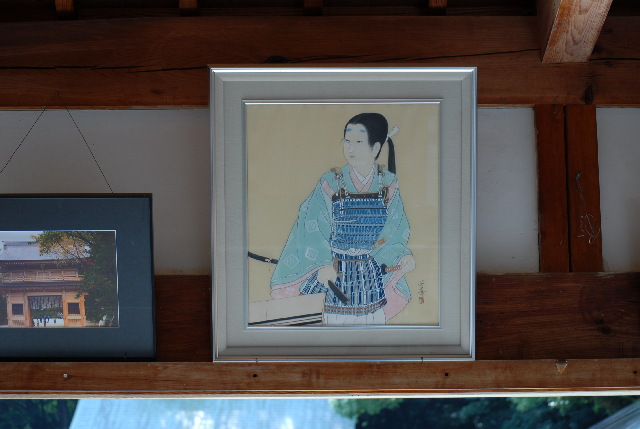 A portrait of "Tsuruhime"?
Among the "daughter of Murakami pirate" who won the book store grand prize in FY 2014
"Tsuruhime" the hero "KEI" adored is
It is reported as the princess of this Oyama god shrine.
KEI is in the "daughter of Murakami pirate"
"Even Tsuruhime Mishima Omijin-sama will do it"
Frequently cited Tsuruhime
I am just trying to justify my behavior.
This Mishima Omijin is Ohyamazumi Shrine in Ohmishima.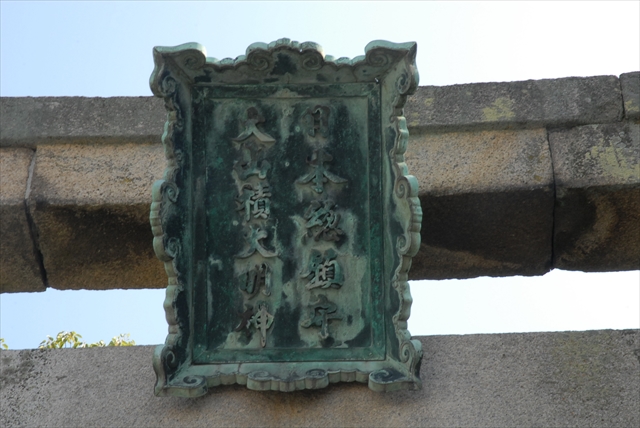 Huge Kusunoki is the most famous power spot
The main facilities and meals of Ohmishima are gathered around this Ohyamazumi Shrine.
It is reputable as cheap and tasty, and always has a queue.
Also a seafood meal called "TAIRYOU(大漁)"
It is in front of this Ohyamazumi Shrine.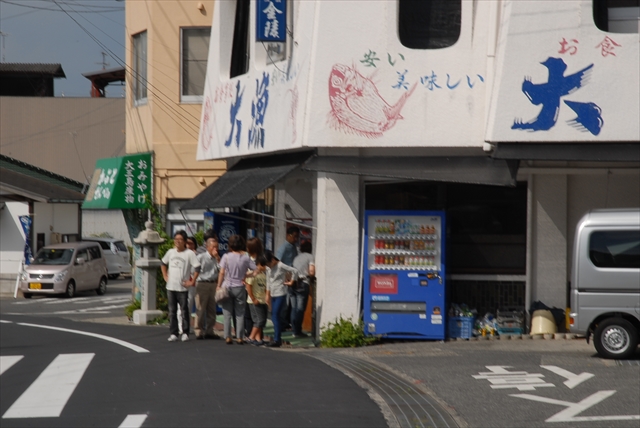 Previously, the list of reservations was full at 10 o'clock in the morning, people who were hanging out without being able to give up were seen,
Recently Sunday became a regular holiday, the price of specialty seafood rice bowl seems to have changed, I can not see the matrix as much as before.
By the way, I recommend a restaurant called "KITUNE-NO-BOTAN(きつねのぼたん)" in the immediate vicinity of this big catch.
関連記事⇒Fish lunch of Ohmishima's "KITUNE-NO-BOTAN (きつねのぼたん)" is excellent
Every year in Ohyamazumi Shrine, the event "Tsuruhime festival" will be held in July.
At the Tsuruhime festival, women selected from talents and local residents as "Tsuruhime"
Play "Legend of Tsuruhime" with a skit
From Ohyamazumi Shrine towards the coast
I ride on a mikoshi and go for it.
I can see entertainers up close
It is highly recommended event.
In 2014, Kawakita Mayuko played Tsuruhime.
A very beautiful actress and taking photos all the time
I chased after.
Cycling road from Tatara Park to Ohyamazumi Shrine
From Tadara Park to Ohyamazumi Shrine,
Because you can go by the bicycle road which runs parallel with prefectural highway No. 21,
Children can also cycling safely.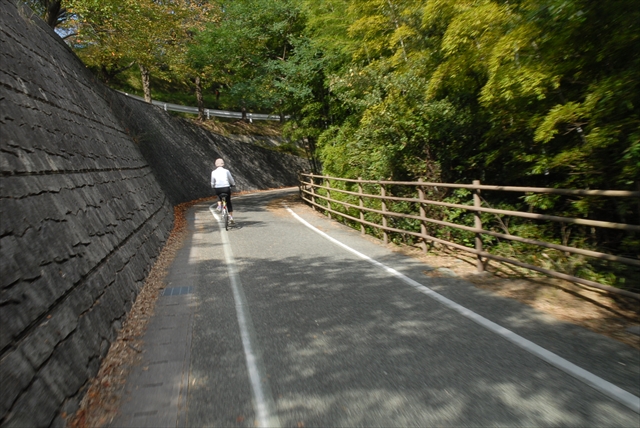 Bicycle exclusive road running parallel to prefectural road
Basically it climbs moderately, about 20 minutes in 30 minutes
It will be time to spend climbing.
When you come to the top of the pass, the rest is downhill.
Moreover, it joins the general road from the top of the pass.
Speed comes out and the car runs normally, so it is
I'll take care.
Recommended cycling course from Ohyamazumi Shrine back to Tatara Shimanami Road station
From Ohyamazumi Shrine to return to Tamura Shinami Road Station
People who have never ridden on bicycles too much
Recommended for families with children
definitely,
Ohyamazumi This course is to return the way we used to go to Shrine.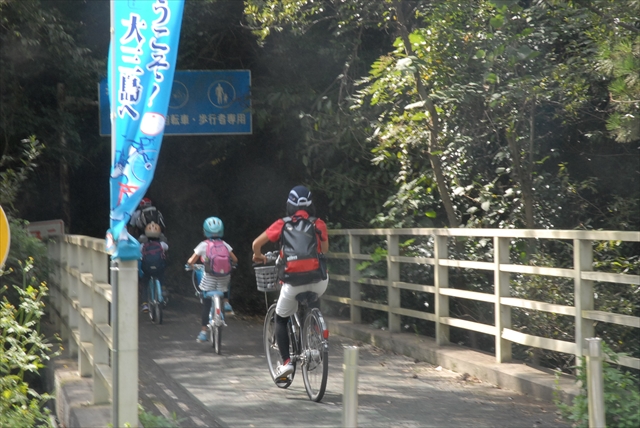 Friend with small children
return is recommended.
Up down and down are not too tight
Because I use it when I go
Those with children can restore with ease.
But, if you think "I want to run another course a little more because I came to Ohmishima," I think we can recommend a southern course rather than a northern course.


Recommended course on the South way back from Ohyamazumi Shrine
When returning from Ohyamazumi Shrine shrine to Tamura Shinami Road station
Those who would like to run other roads a bit more
A course on the south side of the course on the north side is recommended after leaving Ohyamazumi Shrine.
Course distance: Approximately 27 km It took time: about 90 minutes Height difference: approx 80 m
However, it is quite hard.
There is considerable up / down.
And it's not a small up-down
Climb with no, go down to - and
One pass is long.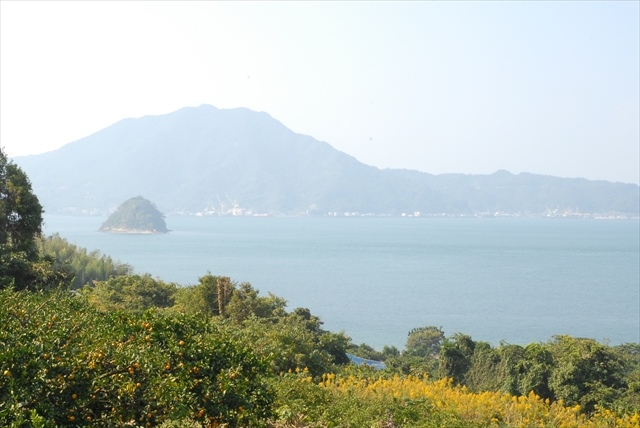 There are three hard passs
and two bricks that are a bit hard
Shimanami-kaido is famous for having many hard passages
It is an island called Oshima next to Imabari
I think Ohmishima here is on the hard level.
The southern route of Ohmishima,
I think that it is a hard pass, contesting 1,2 in Shimanami-kaido.
Still,
I'd like you to run Ohmishima cycling beginners by all means}
And to advance the southern route
This is because you can enjoy the cycling of Ohmishima.
"Ohmishima real pleasure of cycling" Feeling, Ohmishima Recommended point for beginner cyclists
The highlight of Ohmishima's South Course is
Such as "Museum" and "Toyo Ito Architectural Museum"
The museum is also a highlight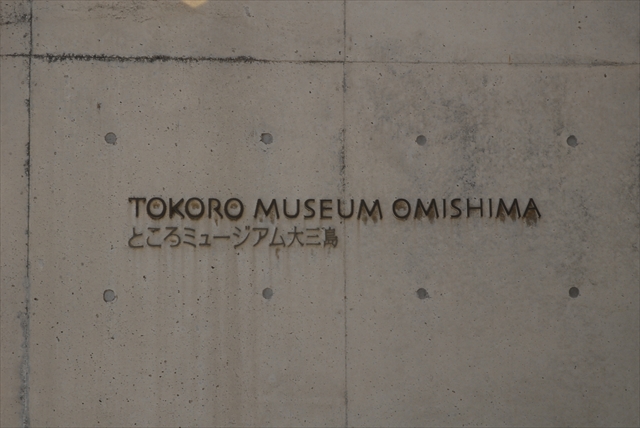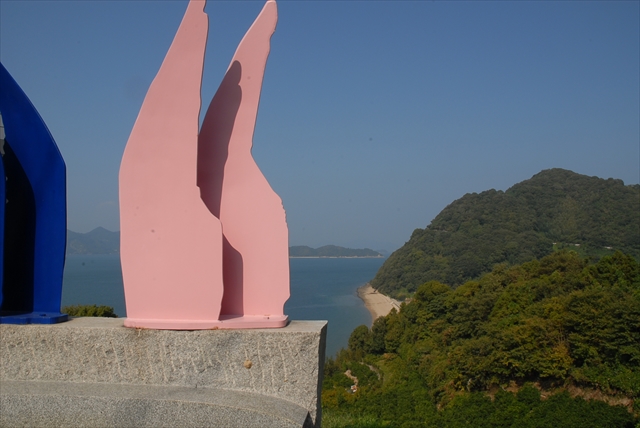 Where museums are also recommended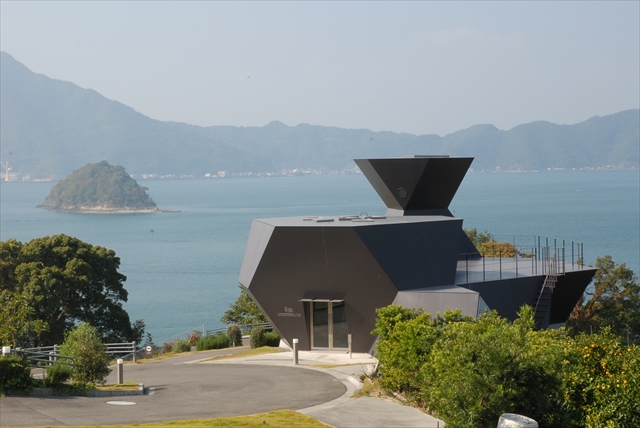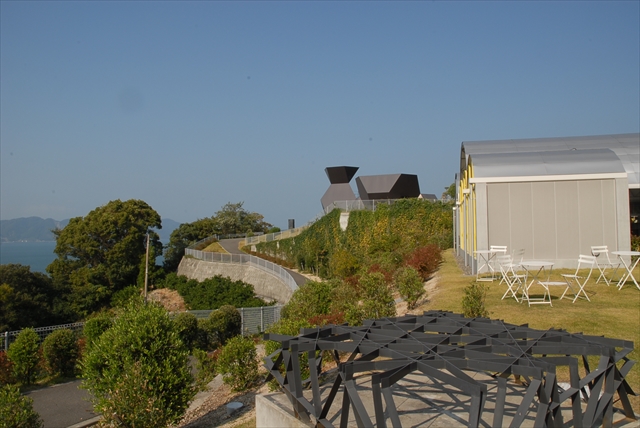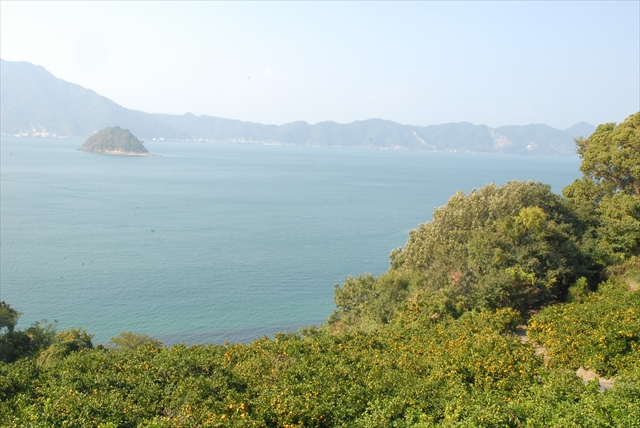 Too Ito architectural museum
is also recommended...
I think the most sought-after feature of the South Route is
Wind from the sea which spreads before your eyes when you climb the pass
Refreshing feeling when running down the pass
It is the scenery of the sea in Setouchi spreading in front of you when you run down the slope.
Moreover, this Ohmishima's outer road is
I hardly meet cars.
However, the road is widely maintained
Even though I am running, I feel very comfortable.
Ohmishima cycling Summary of recommended course for beginners
This page introduced the recommended course for Ohmishima cycling beginners.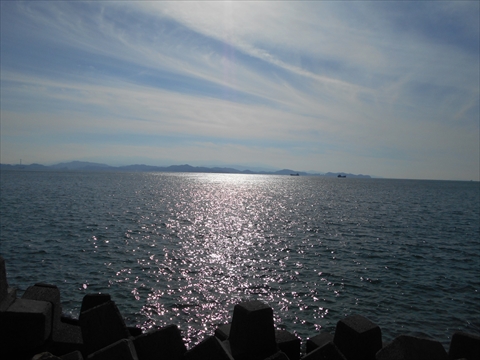 Especially the southern route of Ohmishima, introduced last, is very pleasant and full of places of interest, so those who are accustomed to cycling are one of the routes that you want to run.
Besides that, Ohmishima is an architect, Mr. Toyoe Ito, who was with the residents, also developed wineries and cafes, one of the spots that we can keep an eye on.
Come, Ohmishima Please put it in the plan of manami cycling.
Ohmishima has plenty of places to see in addition to those mentioned here.
Once you have recommended information, I would like to introduce it again, so it would be greatly appreciated if you would like to bookmark.
Recommended book for Shimanami beginners

Speaking of books recommended for beginners, it is definitely "Shimanami Island running book(Shimanami Tou-Sou Book)".


Anyway, this book introduces funny place of shimanami and place to pay attention to who is a cycling guide with Shimonami "Utsunomiya Issei" It is a book that I am doing.



It is a great thing that if you have this book, you do not need any other books at all. Kazunari Utsunomiya is a wonderful person who is I've been traveling around the world on my honeymoon with two passenger bike. There is no doubt because it is a book written by Mr. Utsunomiya.


The content of the book is introduced in detail here。⇒Recommended book for Shimanami beginners