Shimanami-Kaido Cycling Recommended for beginners Ikuchijima-Island cycling course from Ohmishima Island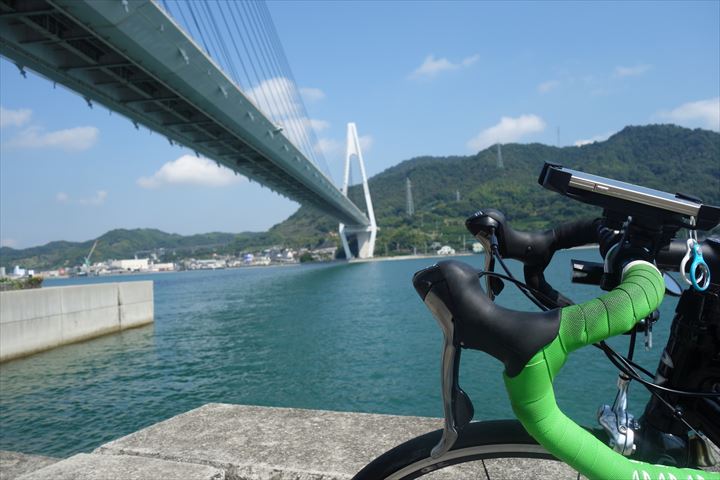 Cycling course from Ohmishima Island to Takarazu Ohashi to Ikuchijima-Island, cycling Ikuchijima-Island Not to mention the first person
'Cycling itself is for the first time but is it OK?' 'Or' I am with a little kid but can I run properly ''
I'm not used to cycling, but I'd like to enjoy cycling of Shimanami-Kaido , a cycling course recommended for beginners cycling.
There are no hard passages around Ikuchijima-Island like Ohmishima Island and Oshima, there is almost no up / down.
So it is a course that you can enjoy with children with ease.
Round trip: About 40 km Overland height difference: About 10 m (Approach to the bridge is excluded) Time taken for round trip: While dropping from here and there: About 4 hours
I'd like you to experience "Crying Dragon" at "Tatara Ohashi" crossing Ikuchijima-Island(On the map①)
From Ohmishima Island to Ikuchijima-Island, departing from Tatara Park and going up the approach road just around the corner
If you run for 10 minutes, you can cross the Taihei Bridge.
When you cross this Taiso Ohashi, I would like you to try experiencing "Crying Dragon" by all means.
In the "main tower" part of the bridge, a small "Tamagawa Crying Dragon" has been posted, and a meter is placed.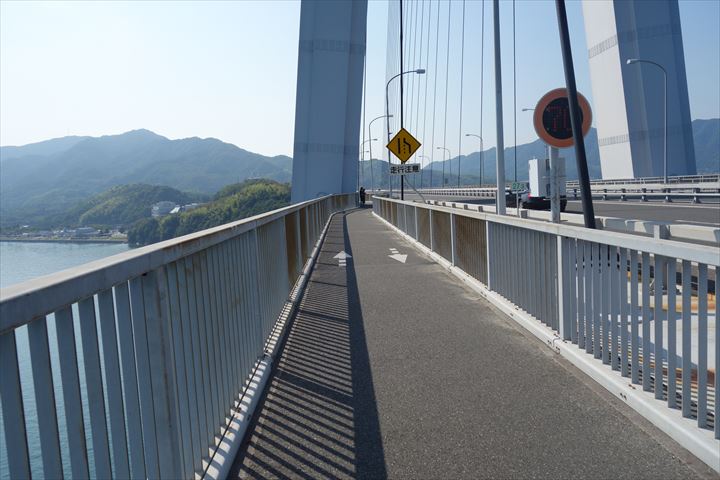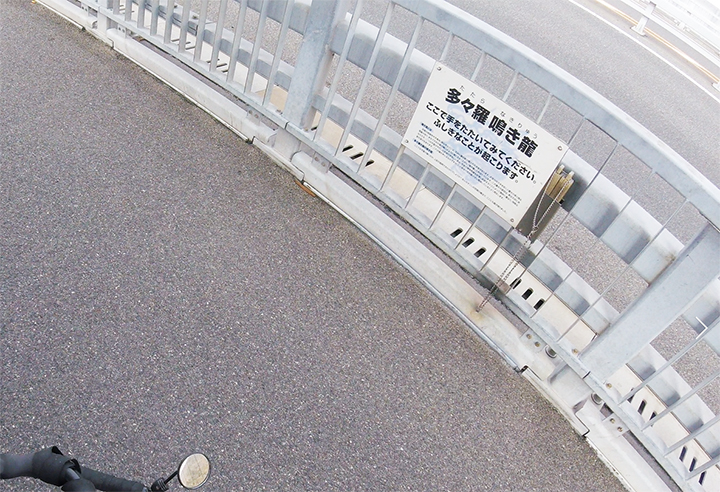 Chimpanze is placed at the main tower.
Please try ringing this cockpit. Children will definitely receive it.
However, because other bicycles are running, it is narrow, so please be very careful when you stop the bicycle.
Ikuchijima-Island "Island of lemon and orange"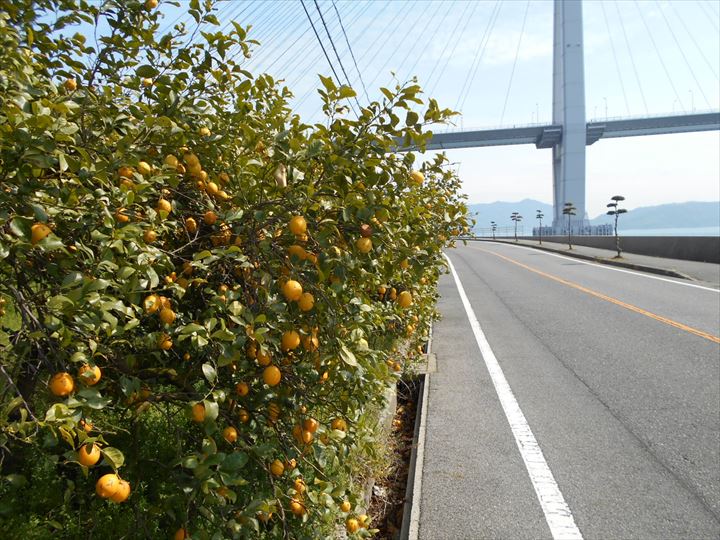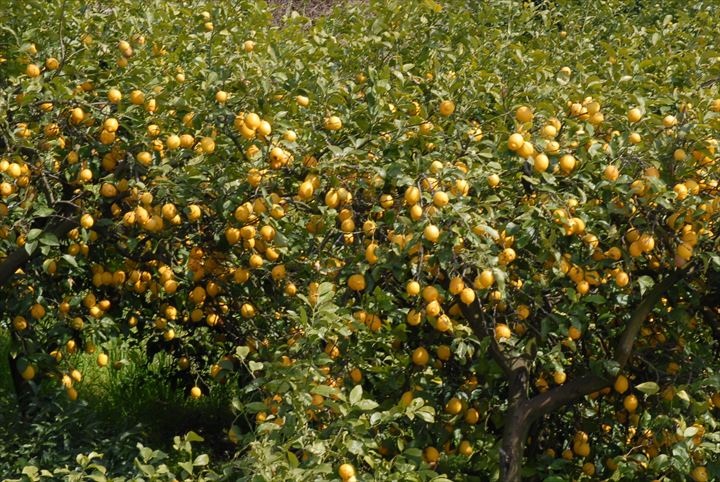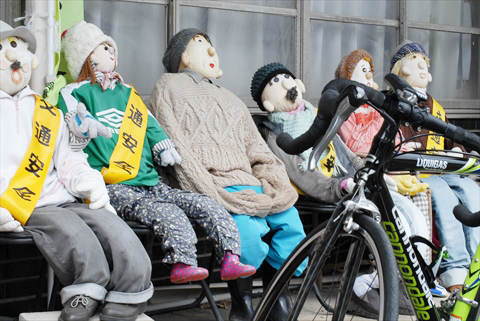 Scarecrow welcomes me at Ikuchijima-Island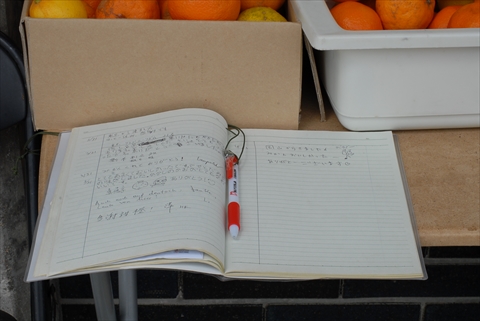 Mandarin oranges and message notes for free distribution
Next to the Scarecrow you can leave a message by eating free of the mandarin cooked by "Scarecrow Aunt".
Illustration of hell of Kozoji in Ikuchijima-Island is a must-see attraction I'd like to show you.(On the map ⑥)
Ikuchijima-Island has many places of interest.
Especially the building of Kozoji temple called "West Nikko Toshogu Shrine"
It is one of the highlights.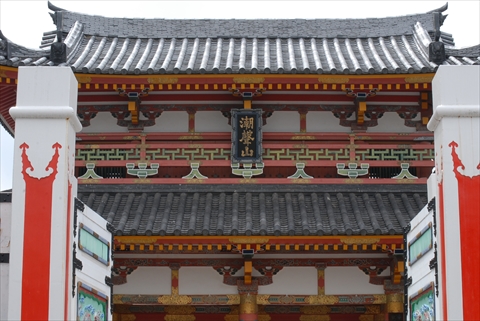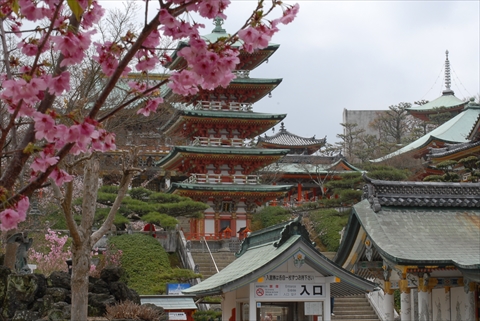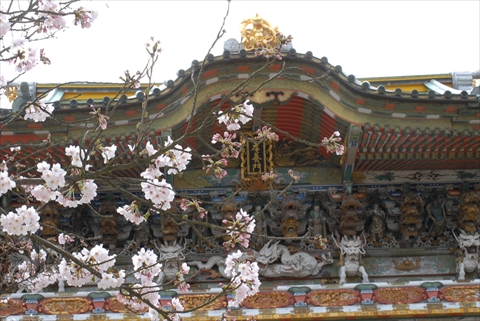 Because I think that various information is introduced about this Kozoji
As you leave it to other people's introduction
On this page you will have a family with children
I would like to introduce the recommended point of Kozoji.
In this Kozoji temple, there is a cave called Chikyu-dune Hell Gorge.

Entrance of Jigoku-ji Temple
This cave is becoming an underground sacred place
Along with a lot of Jizo statues being carved
The picture of "Hell" is being festival.
These pictures of hell are truly amazing.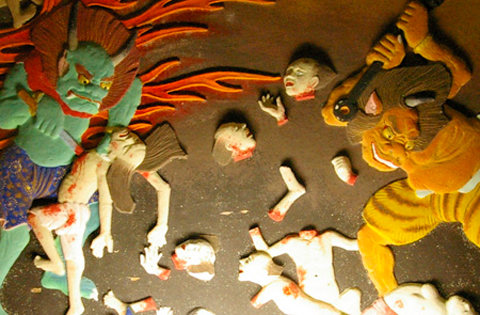 Recent children have such an amazing experience
I wonder if there is nothing I have done.
It is bright even at night,
There will be no blackouts in the dark due to blackouts
To children who have got used to such a life
Such an amazing experience
I think that it will surely be an unforgettable experience.
I think that you want me to show it once.
A Japanese painter born in Ikuchijima-Island "Hirayama Ikuo Art Museum" is also recommended for adults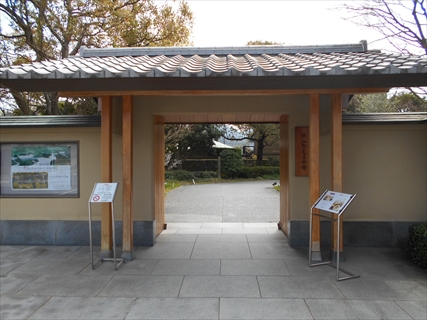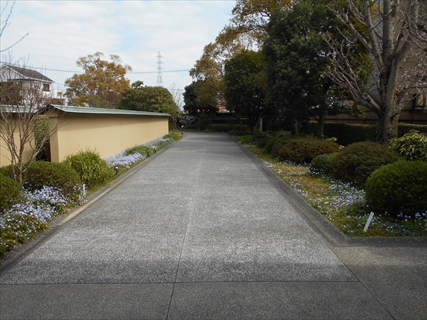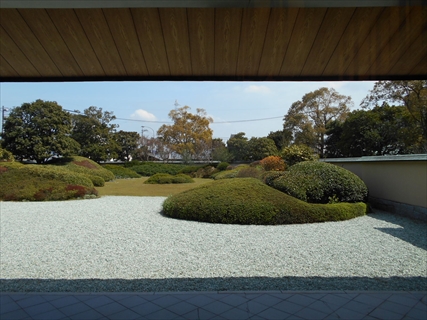 Hirayama Ikuo is a Japanese painter born in Ikuchijima-Island.
This Hirayama Iku Art Museum is a healing space for adults.
Quoted from Shimappu
At the moment, an art museum that introduces Ikuo Hirayama, the representative painter of Japan, to the extent of today's birth is born in Setoda Town, Onomichi city. In addition to the exhibition of new works, you can also contact living art, boyhood paintings, valuable Hirayama art materials such as sketch and Hi-Vision.
http://www.go-shimanami.jp/spot/?a=79)
I am honest, I do not have the knowledge of art.
So I was not interested in painting too much
As my acquaintance suggested that "Hirayama Ikuo Museum is good"
I tried to go with interest.
I think that the conclusion "I'm glad you went".
Especially when you wrote a samurai picture when I was 13 years old
I thought that "This is a picture I truly wrote 13 years old"
Delicate coloring and detailed depiction are impressive.
I hope you will show papa mama who has children once.
It was such an amazing expression technology.
Croquettes of "Oka-Tetsu-store(岡哲商店)" where celebrities are surprisingly surprised(On the Map ④)
Ikuchijima-Island has a famous croquette and san.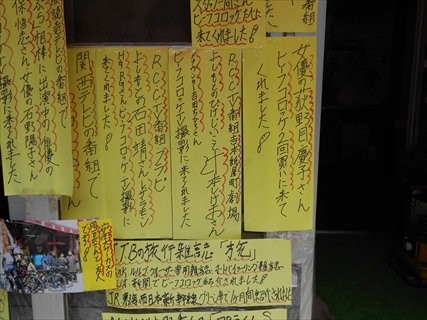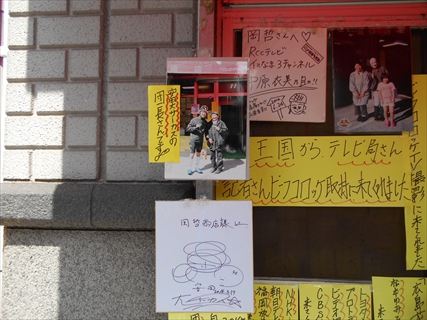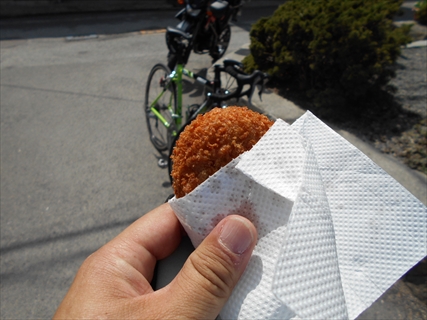 Quote from Eating Lot "Fried croquette of Oka-Tetsu shop (meat shop)"
Cute grandma fried in front of me, a butcher's croquette. It is famous not only for local popularity but also for cyclist energy ・ charge point. Onomichi City "Shiomachi shopping street" located in the Setoda Town, Hirayama Iku Art Museum and Setoda Kozoji Temple. If you run Shimanami-Kaido, "Dolce" and "Oka-Tetsu shop" will not be bothered at Setoda (Ikuchijima-Island) ~ ♪
http://tabelog.com/hiroshima/A3403/A340302/34002487/dtlrvwlst/8156728/?lid=unpickup_review)


Crispy outside of 90 yen (TAKEN INCLUSIED), Hokuhoku inside
Mr. Croquettes, who talks to my aunt friendly
Depending on the time the matrix is as popular as possible.
Recommended book for Shimanami beginners

Speaking of the book of shimmering recommended for beginners, it is definitely "Shimanami Island running book".


Anyway, this book introduces funny place of shimanami and place to pay attention to who is a cycling guide with Shimonami "Utsunomiya Issei" It is a book that I am doing.


It is a great thing that if you have this book, you do not need any other books at all. Kazunari Utsunomiya is a wonderful person who is &deco(b,red,,){I've been traveling around the world on my honeymoon with two passenger bike}. There is no doubt because it is a book written by Mr. Utsunomiya.


The content of the book is introduced in detail here.⇒Recommended book for Shimanami beginners