"典座(Tenzo)'s" lunch is extraordinally instagenic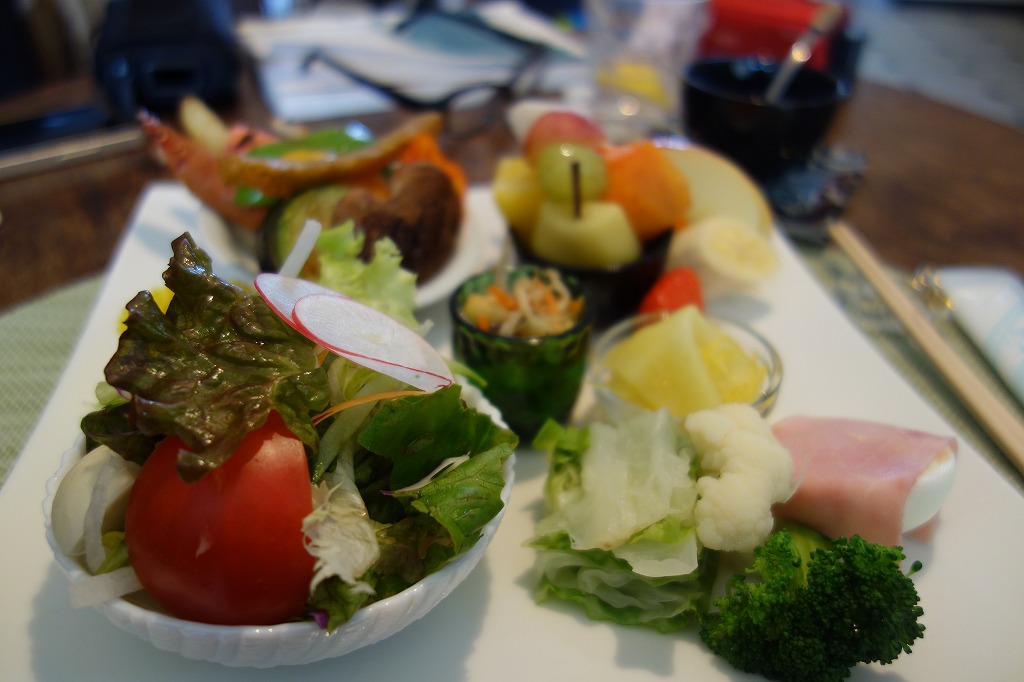 Slow time spent at "典座(Tenzo)" is recommended
The cafe "典座(Tenzo)" recommended by Ohmishima was a hospital called "SUGA Hospital", where the owner SUGA Momoyo is reforming and operating as a cafe .
The owner "SUGA Momoyo" is the one who was the daughter of the director of this hospital, but since I always call it "Momo-chan", I introduce this blog as "Momo-chan" as well.
Momo is a woman over 60 years old, but she is small and slender bright and charming, but she is a female owner with something somewhere.
I recommend "If you go to Ohmishima, I definitely recommend this" Go to the Buddhist temple ", because the story with this lady owner's mother nice guy will have a wonderful and enjoyable time .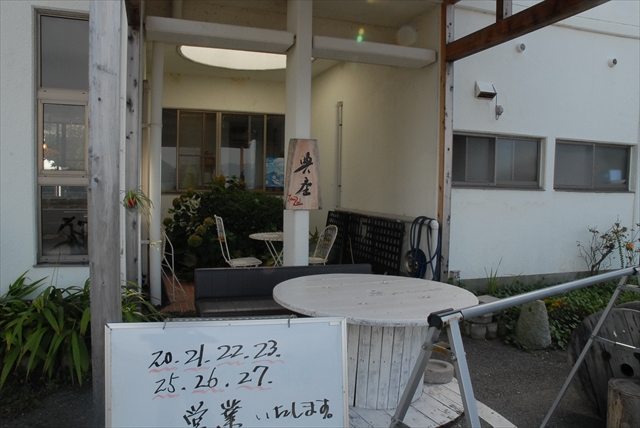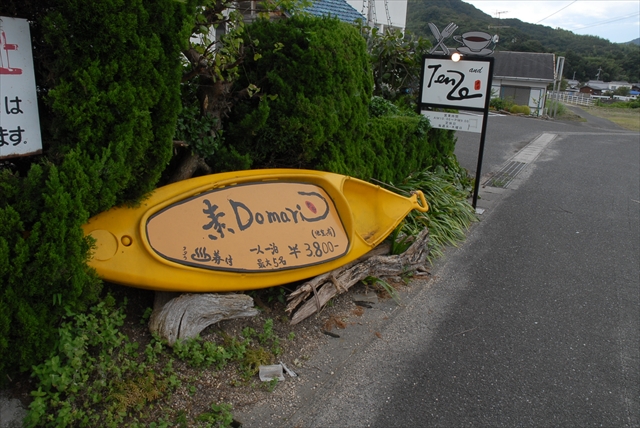 Although it is this cafe, in fact it is said that the former was a hospital.
This owner's momo-chan. very cute. "It is that the age of 60 is exceeding quite a lot (principal)", but it does not look like such age very much.
It is a woman who looks a bit like the atmosphere to "YOU" talent.


Recommendation of "典座(Tenzo)" is a talk of "Momo-chan"
The lunch of this "典座(Tenzo)" is said to be a lunch centering on locally taken vegetables. It seems that vegetables are trying to use local agricultural chemicals and low pesticide as much as possible.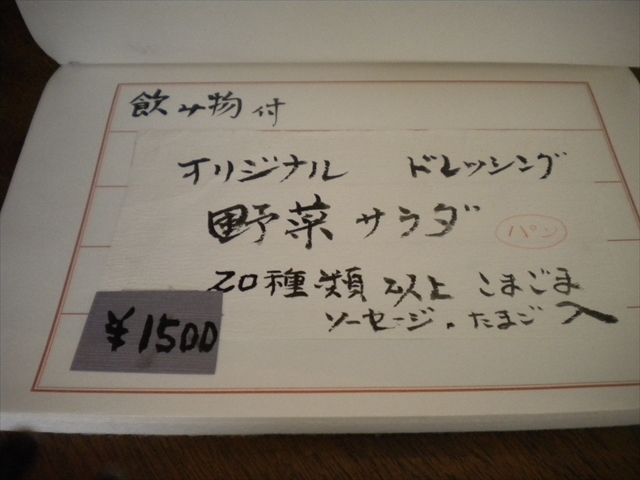 I have gotten lunch time since about 3 p.m. so it is normal to have a cake set.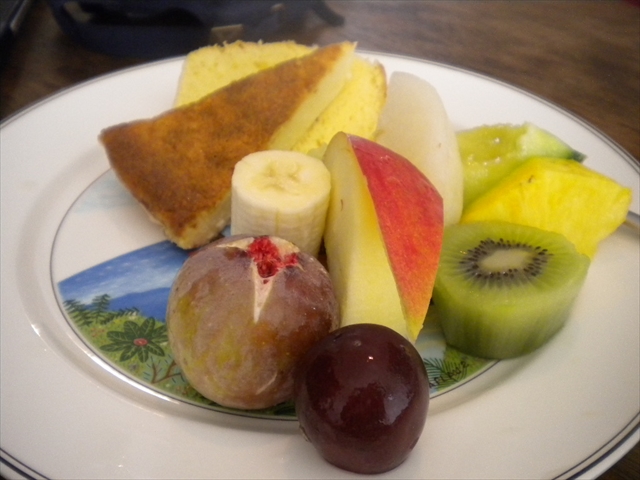 It is a set of rustic homemade cheesecake with a focus on local fruits.
Scrutinized fruits are very well matched with hand-made cakes that are not excessively sweet.
The price is 1000 yen
Some women who seem to be "expensive" when listening to the price may be there, but a man I do not care about such a thing.
It is such a pleasant time that the time of talking with this woman owner's "Momo-chan" that much satisfied time is brightening my heart.
Basically "Momo-chan" talks a lot. There are various stories such as Ohmishima, Oyamazumi Shrine, Momo 's story about Aventure.
I sometimes listen to Momo-chan's story while keeping fit.
Mr. Momo who talks while laughing cheerfully while showing ceremony with various kinds of facial expressions with eyes can not get tired even if it is listening all the time.


Slow time spent at "Tenzo" is recommended
Time runs slowly in "Tenzo". Honestly there are not many customers. So, it is okay if you stay forever. (Maybe).
Time is slowly flowing husband, listening to the fun story of Momo-chan, attention is necessary because it's about two hours passed when you notice it.
The 典座(Tenzo) is a cafe that Momo-chan is doing alone. Therefore, once a lot of people come at once, it gets tantalized.
So, people who say "Please eat quickly!" Etc are absolutely not recommended cafe.
However, for those who say, "I would like to listen to local people's story" "I want you to feel a bright feeling," it is exactly a cafe.
The owner "Momo-chan"
"I am refusing to take time because I am doing it by myself"
"To have delicious vegetables, you have to cut it when you ask for it,"
It is said that it can not be helped how long it will take.
There is such a sign at the entrance of the shop.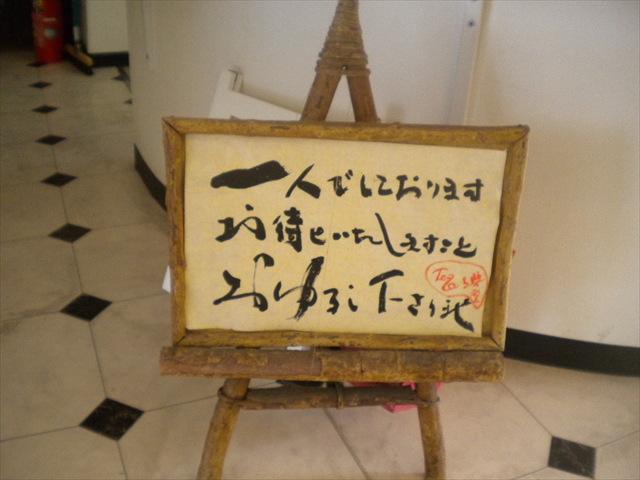 It is a sign that says, "Please allow me to wait because I am alone."
My mother is also laughing happily, saying "You should come to such a customer."
So, if you see this blog and go to the 典座 (Tenzo), you should never say "Please make it early".
For those who want to spend their time and feel happy, I recommend Ohmishima's cafe.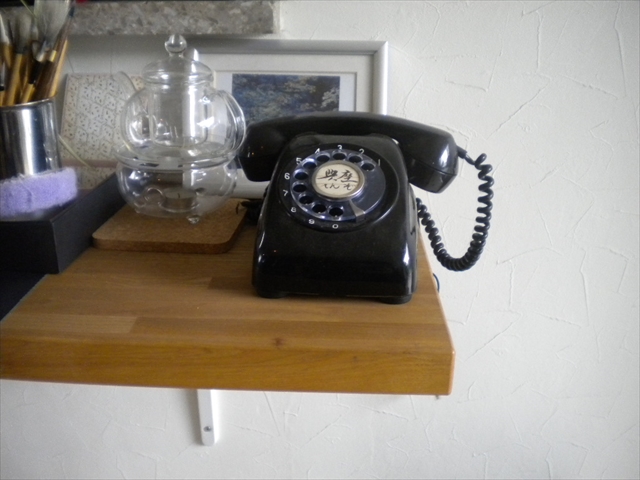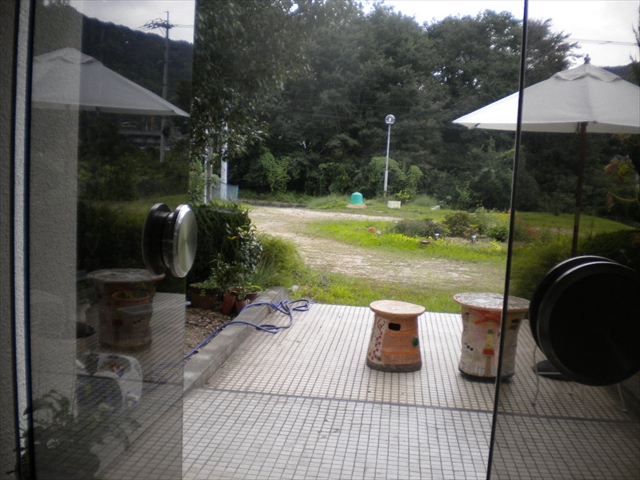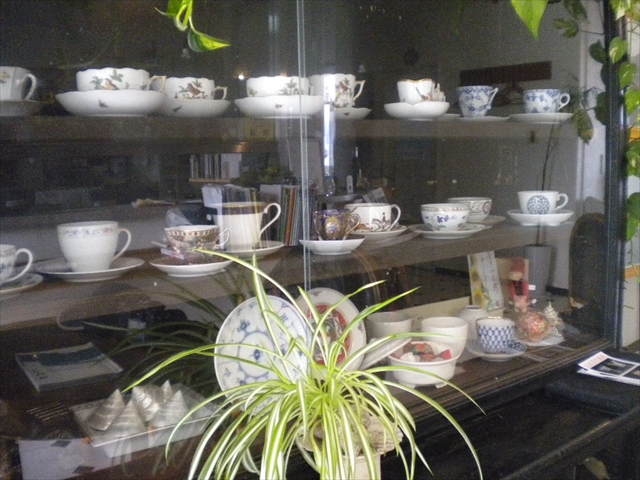 There are rows of high-priced cups of age.
The cycling taste is great
I think that it is possible to touch such local people.
"It is troubled if a lot of customers come", "Mom" says
We recommend that you visit with a missing time.
With that kind of feeling
Slow time of "典座(Tenzo)"
I'm sure that I will definitely be a fan.
I am happy if you can comment
(Comment can be written by putting the authentication code in "認証コード".)