In Mukaijima, traditional Japanese culture and new culture are mixed.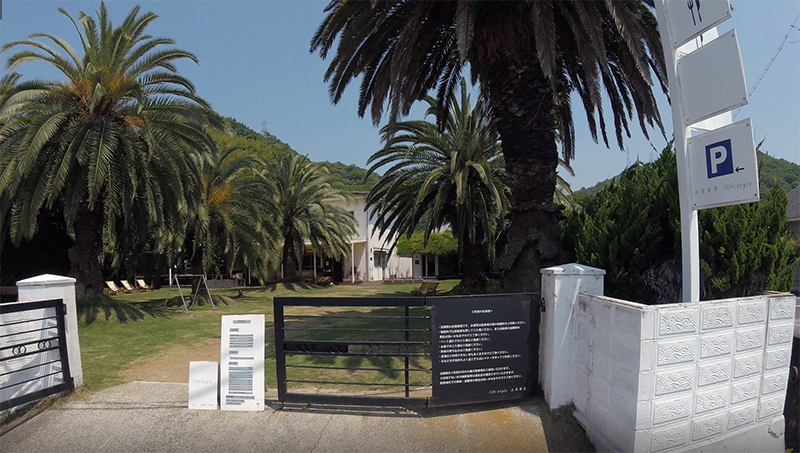 You can experience traditional Japanese drinks at Mukaijima, which is the closest to Onomichi City. On the other hand, you can also experience a new and stylish cafe. "mukaijima" is a mixed island of old and new.
Japanese traditional drink "ramune"
At Goto Drinking Water Industry, located near the port of Mukojima, you can drink Japanese traditional carbonated drink "ramune". Ramune is a slightly sweet carbonated drink in a glass bottle. The feature of the ramune is that it is covered with a glass ball. When drinking ramune, you drop this glass bulb into the bottle, open the lid and drink.
These glass bottles were common in Japan before, but nowadays, PET bottles are the mainstream and are rarely seen.
The building of "Goto Drinking Water Industry" is also very old and is made in the traditional Japanese architectural style. The thick pillars and beams are solid, unaged, despite being a wooden factory built decades ago.
We recommend that you visit even just looking at the building of this Goto Drinking Water Industry.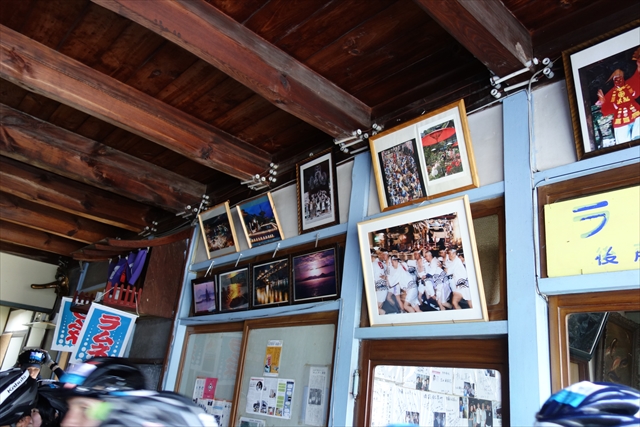 There are also new and stylish shops in "Mukaijima"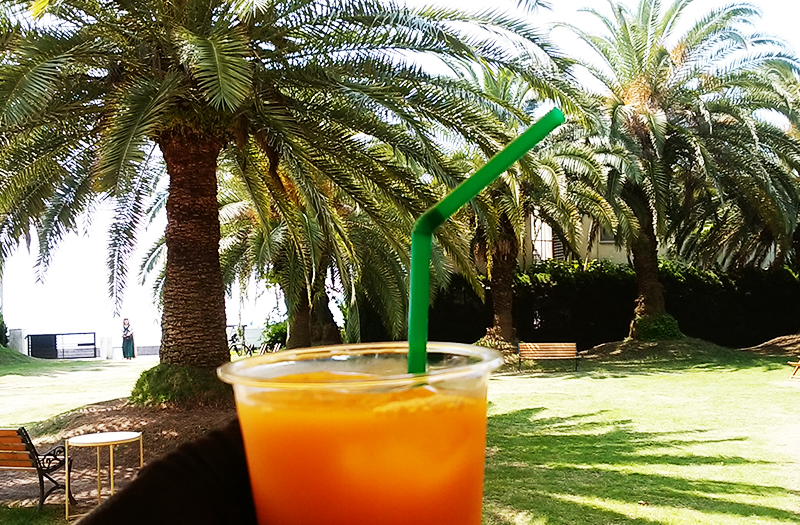 One of the features of Mukojima is that while there are old shops such as the Goto Drinking Water Industry introduced above, there are stylish contemporary cafes and restaurants.
For example, the "Tachibana Shokudo" at the base of the "Innoshima Bridge", the bridge that leads from "Mukojima" to the next island "Innoshima", has been planted with palms on a large lawn, making it a resort tourist destination. It looks like a restaurant.
The very stylish "Tachibana Shokudo" is very popular with women, and is so popular that there is a line of young women in front of the restaurant before the store opens.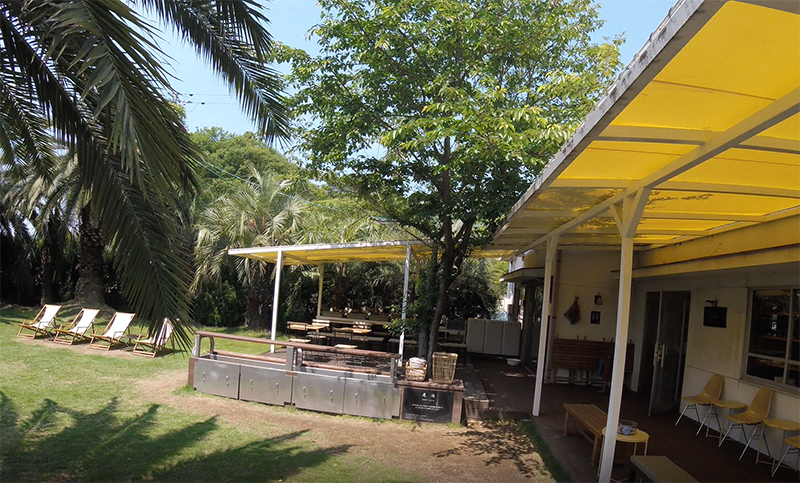 The lunch at Tachibana Shokudo is a very healthy lunch. The lunch centered on vegetables was a very healthy lunch that included local vegetables and meat, and was delicious. However, for those who eat before cycling, the volume of the food may be a little less.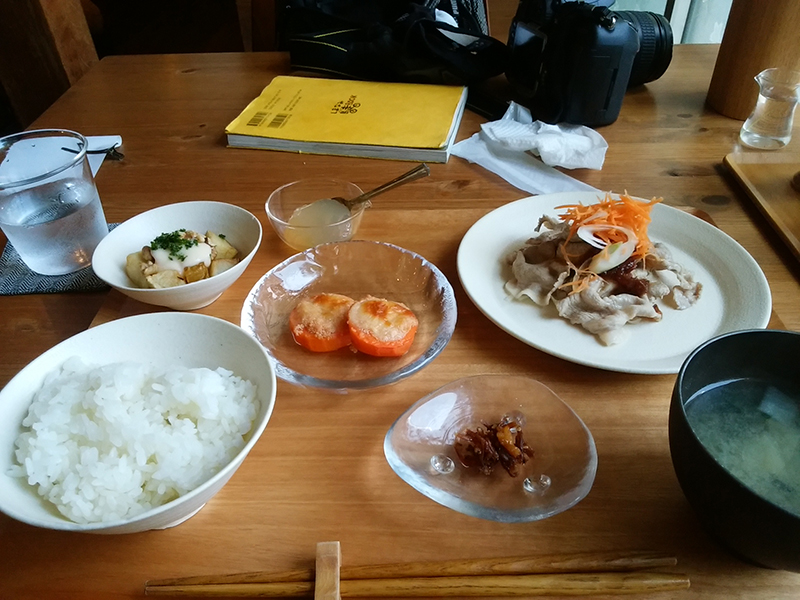 Summary of "Mukajima"
"Mukojima" is close to Onomichi City and is a convenient island for commuting and attending school. For this reason, the charm of "Shimami Kaido" may be small. "Mukojima" is an island where Japanese traditional culture and new culture are intermingled as housing development progresses.
After enjoying "Mukojima" cycling, head to "Innoshima" next to "Mukojima". You need to cross "Innoshima Ohashi" to go to "Innoshima". "Innoshima Bridge" is a very good bridge. Therefore, it is recommended that you look up at Innoshima Bridge from below the bridge or take a picture of the bridge.