Dolphin farm which can touch dolphins at Shimanami Kaido

Dolphin farm is a stopover destination
"Dolphin Farm Shinami" in Hakata-jima is a facility that you can touch dolphins familiarly.
I was running on the Shimanami Kaido over 30 times and I heard that there seems to be a place where I can touch dolphins, and I have been to a nearby place, but it was hard to enter somehow and stayed through all the time.
However, I am surprised to see it for the first time this time.
"Dolphin farm" which can be in touch with this dolphin, it was one of the best stop-by spots in Shimanami Kaido.
The location of the dolphin farm where you can see and see dolphins in front of you
A dolphin farm that can be touched with dolphins at Shimami is located immediately beside Hakatajima Marine Oasis.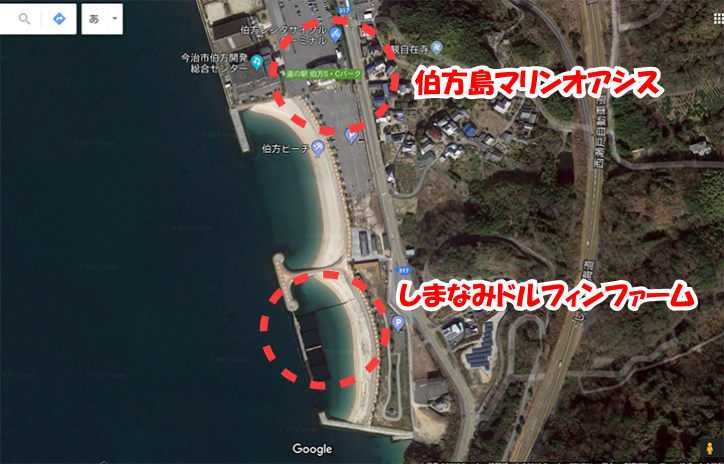 Hakatajima Marine Oasis is a break-spot-like position, such as a little break for the cyclist, eating salt soft ice and heading to the next destination.
As soon as we have such a wonderful place, most people do not even look and pass by.
I asked my acquaintances, "Do you know that there are places to touch dolphins?"
Almost all of them do not know " returned a reply.
Even though it is such a wonderful facility, most people do not know. I did not even stop by until I used it this time. That means,
Shimanami Dolphin Farm "There must be not enough advertisement !!!"
I think.
Shimanami Dolphin farm, cycling time
Shimanami Dolphin Farm is on the smallest island in Shimanami Kaido called "Hakatajima" famous for "Bakumaru no Salt".
To Hakatajima, cycling from Imabari, cross the Kurushima Kaikyo Bridge and cross the Oshima, the next is Hakatajima.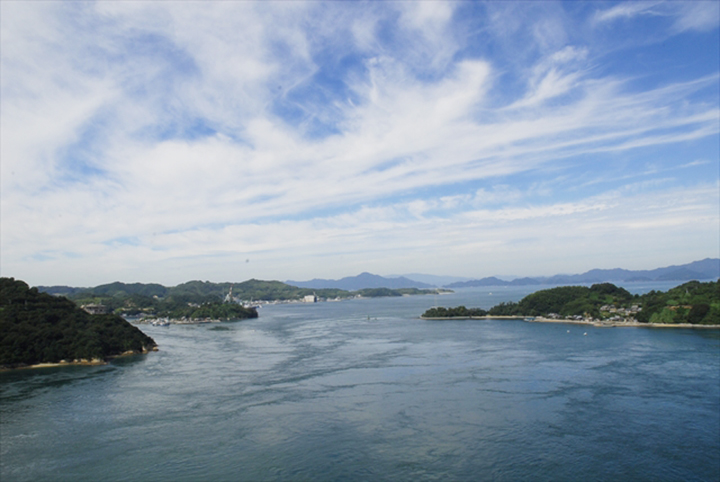 Let's enjoy the scenery from the bridge.
It is less than about 25 km one way and it is about 50 km round trip. Is it about two and a half hours on one way in time?
Cycling with children is a bit tight ~. There is a distance that is called.
If you are an adult, I think that you can arrive at less than two hours even if you slowly stop by and there.
Introducing video what you can do with dolphins
Until then, although I had grasped the information that "There is a place to touch the dolphins"
I did not think I wanted to go aggressively, but the time comes because I thought of going to this dolphin farm to bring my parents.
I recently thought that I could change my parents feelings as much as possible because they had a variety of illnesses and a little obscure.
The attempt was a great success.
Parents who touched familiar with dolphins and experienced bait, seemed to have had a wonderful change of pace, as if they were playing like children, even in the cars on their way home, they were taking over with the topic of dolphins.
The fee for contact experiences with dolphins
It is a fee for using the Shimanami Dolphin Farm, which you can touch with this dolphin
It is not so expensive.
Somehow I thought that it is "1500 yen or so ~" in image like this kind of facility
By only 500 yen, you can touch the dolphins in front of you.
MENU
CONTENT
Adult
(Over Junior high school Student)
Child
(Over 4 years old)
OTHERS
見る(watch)
It is plan to see dolphins near the pier。
Even if it says just to see it, it is recommended
because you can really see it in front of you.
500Yen
400Yen
Attendance is free
さわる(touch)
It is a plan that you can touch dolphins, shake hands and kiss.
5000Yen
5000Yen
Time required 30 minutes
Rental equipment included
およぐ(swim)
It is a plan that we can swim together with dolphins.
9000Yen(60min)(May 15th~Oct 31st)
5000Yen(30min)(Nov 1st~May 14th)
Lecture 20 minutes
Experience 40 minutes
Depending on the season, the experience of feeding dolphins is also
It was warm March 13th when I visited this dolphin farm with my parents.
The program that applied for is a program called "watch" of 500 yen.
Because I thought that it would be enjoyable enough just by looking at dolphins nearby.
As I got off to the pier, the curious dolphins got closer and closer.
By that alone, parents are so excited.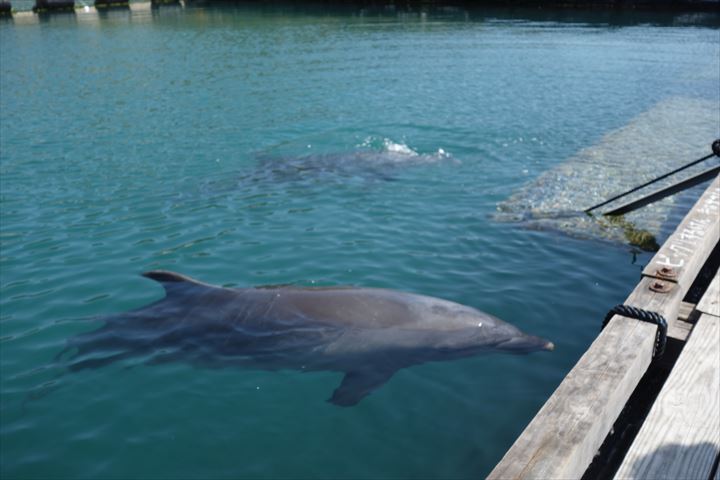 Dolphins come closer and closer.
After a while the trainer came and greeted me with "Hello hello" brightly, "I will feed and I will show off some tricks, so please enjoy it, please enjoy it."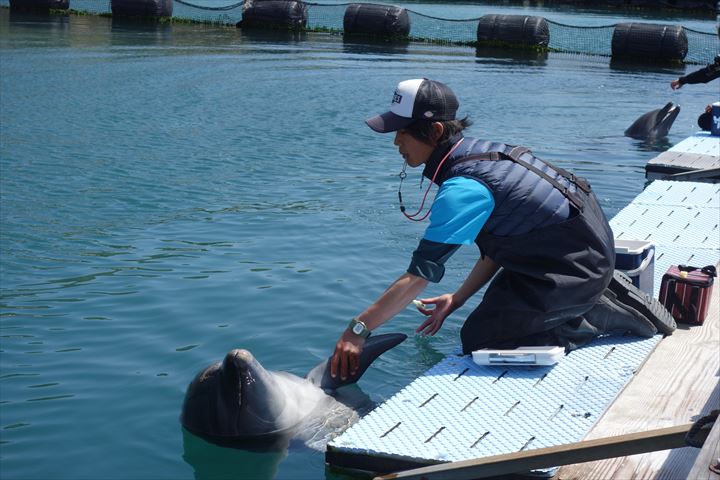 While feeding, you can see the training of the dolphins
Looking at the situation, this time a trainer of a young woman came and said, "I can feed the dolphins with plus 500 yen only for the current season, will not you try experiencing?" When,
I also laughed out with a nice smile again.
As it was obsessed with the smile, my father issued 500 yen and did the first experience of bait feeding to dolphins.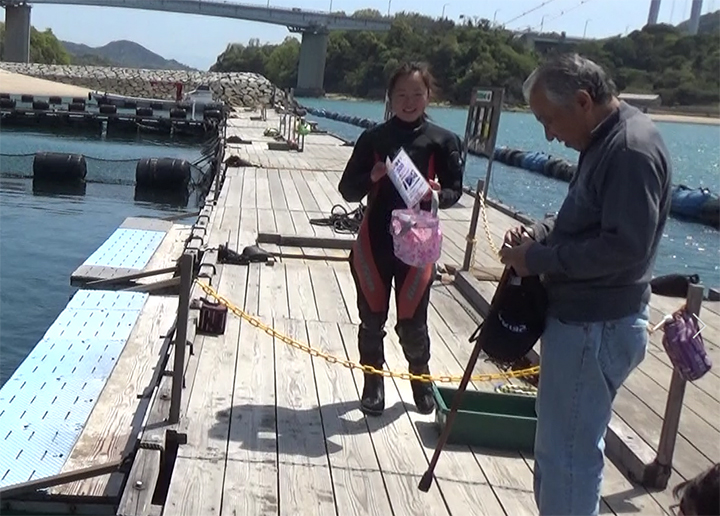 Experience feeding dolphins at 500 yen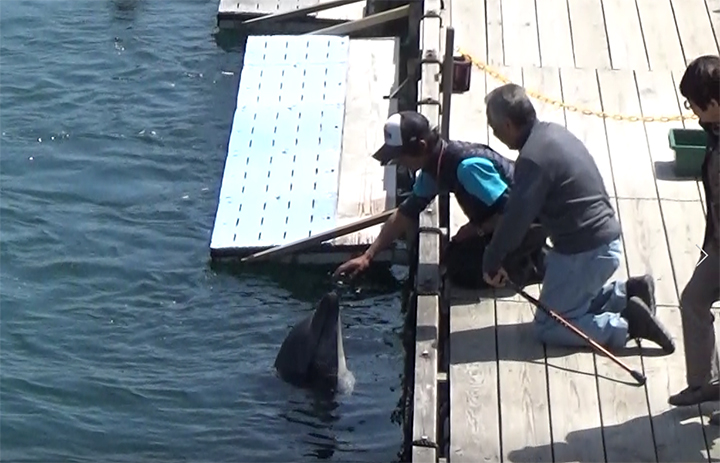 Excited excitement to dolphin feeding
"Shimanami Dolphin Farm" that is satisfactory enough to just look at dolphins
The dolphin farm's experience fee is divided into three types, and the TOUCH and SWIM menu is "a fee that I think I will do this much, is not it?"
However, you can enjoy enough with just WATCH to see.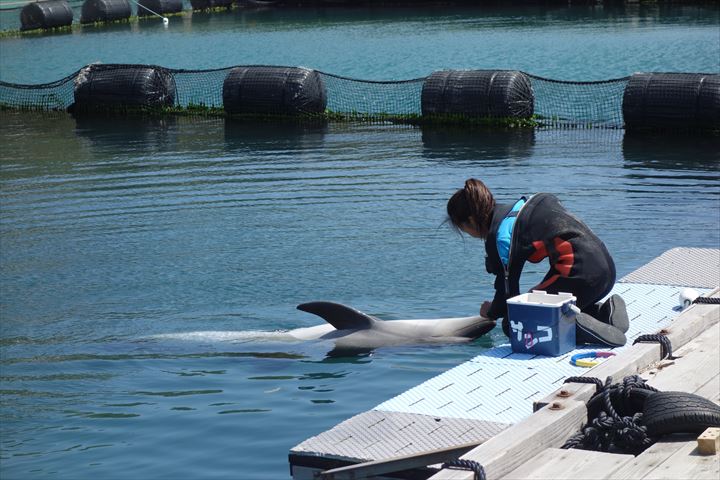 You can enjoy it enough just by looking at the "MOG-MOG-TIME"(Munching time).
The dolphin swimming beach is divided into five places.
And trainer says, "I have to feed 3 times a day from noon".
The feeding of the dolphin of this day was done by two trainers, so that it means you have to feed 15 times in 5 places × 3 times = 15 times
In other words, if you start from around noon, you will be able to see somewhere that you are feeding somewhere.
In that famous Hokkaido "Asahiyama Zoo", Mog-Mog-Time is an amazing crowd, so I can not see it at all, and it is Mog-Mog-Time once every few hours.
As far as honest reputation, I could not enjoy Asahiyama Zoo.

Asahiyama Zoo could not be enjoyed as much as its reputation.
On the other hand, at Shimanami Dolphin Farm, a dolphin facility in this Shimanami Kaido, you can see Mog-Mog-Time in front of your eyes almost always.
It is highly recommended than Asahiyama Zoo. I think that this should be shown to your children by all means.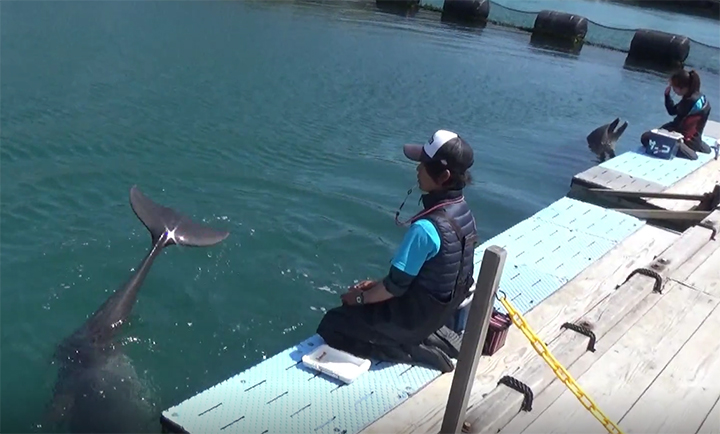 I definitely recommend it from Asahiyama Zoo.
Related Page